THIS SHOW IS 21 AND OVER
LINE-UP SUBJECT TO CHANGE. IF YOU ARE NOT PHYSICALLY HERE TO CLAIM YOUR TICKETS THEY WILL BECOME VOID 15 MINUTES AFTER SHOW START TIME.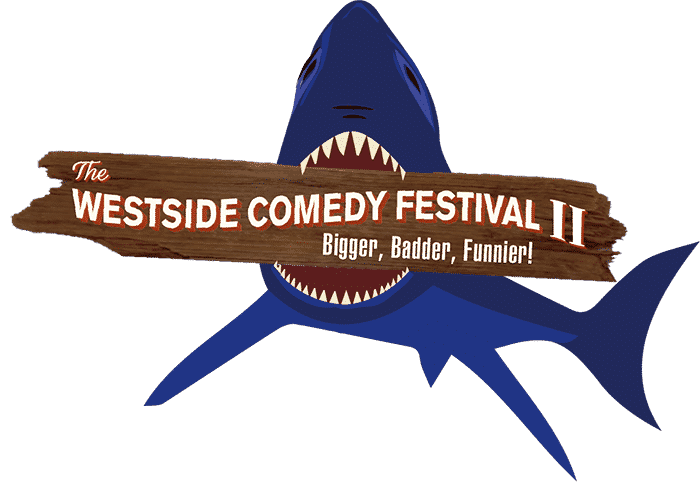 Death Hammer
Formed in 2016, Death Hammer delights and terrifies audiences with an original long form format that takes heavy metal as its inspiration, and invites the audience to be part of the carnage. Death Hammer initially garnered attention by winning several cage matches in Portland, before setting its sights on bigger game. The metal-est duo in comedy has performed at the Del Close Marathon in New York, Improvaganza in Honolulu, The Seattle Festival of Improv Theater, and Austin Out of Bounds.
FEATURING:
Justin Himes
Ryan King
The Music Store
The Music Store is an improvised music improv troupe like no other. Each performer is also a musician and takes turns providing the accompaniment as the musical progresses. Whether it be piano, keyboard, guitar, ukulele or even accordion, each performer goes from musician to performer, to singer throughout each show!
Initially founded by Paul Green, a music improviser and piano player who got tired of always getting stuck as the accompanist for other music improv troupes. He wanted to be on stage! He started to think, "what if I did both?" Finding improvisers who could also play instruments was a challenge. However, Paul started teaching music improv essentials at the iconic Second City Hollywood and there met a talented student Jackie Emerson. He quickly realized Jackie was a tremendous singer and improviser and approached her about forming a self-accompanied music improv troupe. They were not sure that the concept would even work. Would it be too clunky to have improvisers running over to the piano every time a song was pending in the scene? But they gave it a try and had their first performance in April 2018 at the famous El Portal theater, home of Comedy Sportz. The show was a success and they decided to reach out to other improvisers who were also instrumentalists. Now 5 strong, the Music Store is providing a unique music improvisational experience, where any song may include duets, trios, solos, A Cappella, multiple instruments all playing together, or whatever amazing spontaneity happens!
FEATURING:
Paul Green
Jackie Emerson
Consenting Adults
Consenting Adults was formed in 2014 as a house improv team at the Westside Comedy Theater in Santa Monica. Since then they've continued to delight audiences with their wide range of eclectic performances, energy, and stupidly intelligent humor. Members of Consenting Adults have performed with Second City, UCB, and Mission: Improvable's Touring Company. They've also been featured in film and television.
FEATURING:
Elaine Chu
Holly Brown
Tommy DuRoss
Sonia Ulrich
Marc Lowe
Ted Evans
Noel Rosencranz
Chad Reinhart
Deidre Lee
NO REFUNDS OR EXCHANGES – THERE ARE NO REFUNDS OR EXCHANGES FOR TICKETS, MERCHANDISE OR CLASSES PURCHASED. ALL SALES ARE FINAL.