THIS SHOW IS 21 AND OVER.
La Spazzatura
Too lowbrow for opera? Too classy for improv? We've got you covered! La Spazzatura ("trash" in Italian) is made up of classically trained vocalists and experienced improvisers. They combine their love of opera and comedy to create fully sung, fully improvised operatic scenes (with fully improvised musical accompaniment, naturalmente!).
WCT Ensemble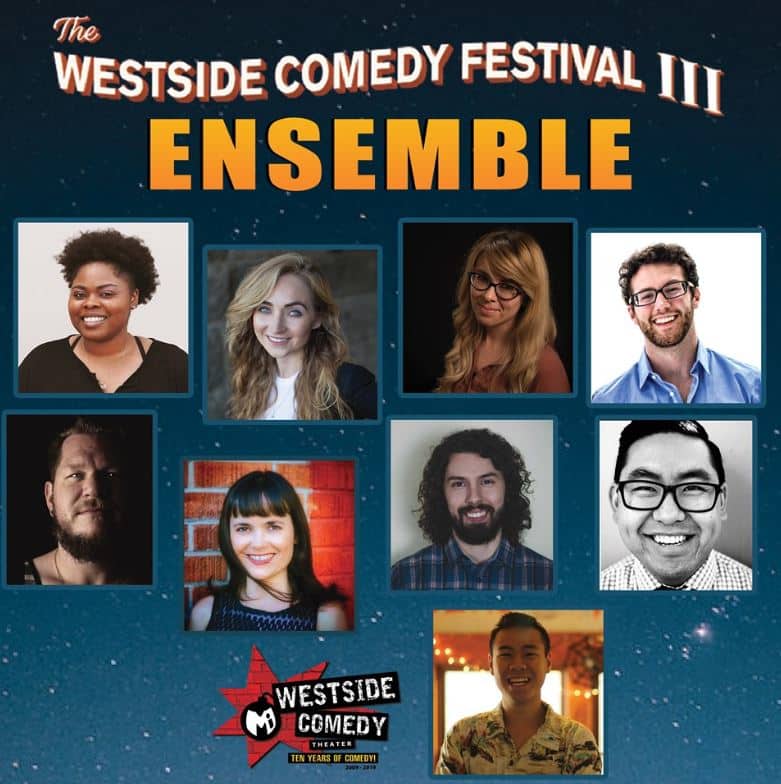 Talented solo performers from across California and beyond were selected to form our ensemble team, coached by Nick Armstrong. This festival favorite is not to be missed!
The Nancy Boys
Husband team Nick and Justin Condon have been touring and performing together since they met six years ago. Their chemistry, connection, and shared love for campy narrative gave birth to the Nancy Boys.
As plucky brothers Frank and Joe Nancy they've solved a slew of mysteries and shared dozens of characters. Each mystery is completely improvised and every clue is discovered along with the audience as it builds to a climax when The Nancy Boys inevitably get down to the bottom of it!
LINE-UP SUBJECT TO CHANGE. IF YOU ARE NOT PHYSICALLY HERE TO CLAIM YOUR TICKETS THEY WILL BECOME VOID 15 MINUTES AFTER SHOW START TIME.
NO REFUNDS OR EXCHANGES – THERE ARE NO REFUNDS OR EXCHANGES FOR TICKETS, MERCHANDISE OR CLASSES PURCHASED. ALL SALES ARE FINAL.